The Rising Stars of the U.S. Rocket Industry
While traditional giants like Northrop Grumman and United Launch Alliance continue to contribute to space exploration with decades of experience, a new wave of ambitious and pioneering companies is rising.
Astronomers Could Soon Get Warnings When SpaceX Satellites Threaten Their View
Over the past two decades, space exploration has shifted from being a government-dominated endeavor to one that increasingly includes significant private-sector participation and innovation. For better or worse, Elon Musk's SpaceX currently has a near-monopoly in the industry, with its reusable and freakishly reliable Falcon 9 rocket performing flights on a regular basis.
But that doesn't mean it's always going to be this way. SpaceX may dominate the market, but it doesn't hold a monopoly on innovation. A new wave of NewSpace companies is on the rise, potentially threatening SpaceX's grip on the industry, or at least threatening to take a piece of the spaceflight pie.
Rocket Lab: Potentially SpaceX's most serious threat
Rocket Lab, the U.S.-based firm founded in 2006 by CEO Peter Beck, is emerging as the most serious rival to Elon Musk's SpaceX. In August, Erik Rasmussen of analyst firm Stifel described the company as "one of the highest-quality space companies to enter the market."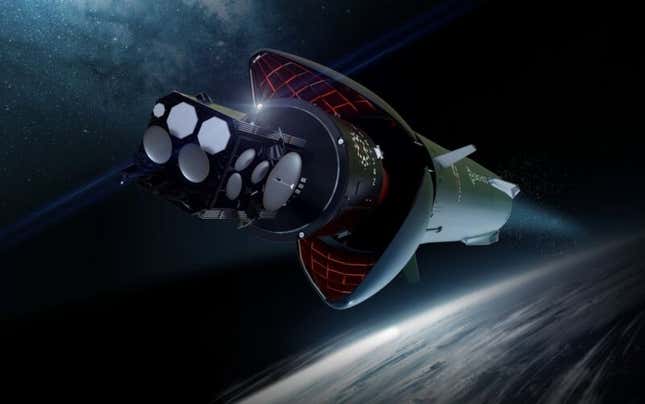 Known for its Electron light-lift vehicle, which now routinely dispatches small satellites to low Earth orbit, Rocket Lab is working to reuse the rocket's boosters, doing so for the first time on August 23. The initial plan was to recover returning boosters with helicopters, but Rocket Lab has since shifted to post-splashdown recoveries, as it is simpler, safer, and viable. The company is also breaking new ground with its in-house 3D-printing technology and dual-launch site operations, with facilities in New Zealand and the Mid-Atlantic Regional Spaceport in Wallops Island, Virginia.
Related article:

Rocket Lab Will Attempt First Launch With a 3D-Printed Engine That's Already Flown to Space
The current focal point of Rocket Lab's advancement is the development of the Neutron rocket, a medium-lift launch vehicle with a 13-metric-ton payload capacity (to low Earth orbit) that's poised to compete with SpaceX's Falcon 9. Billed by Beck as a "purpose-built megaconstellation building machine," Neutron's anticipated launch in 2024 would directly challenge SpaceX's industry dominance. Rocket Lab's plan is to charge $50 million per launch—a competitive pricing strategy considering SpaceX's $67 million tag for Falcon 9, according to CNBC. The ambitious plan includes a projected refly capability of the Neutron booster between 10 and 20 times.
The company offers—or eventually hopes to offer—other space-related services, including spacecraft design, manufacturing, components, on-orbit management solutions, and satellite constellation management services. The publicly traded Rocket Lab is currently valued at around $1.8 billion.
Though it remains to be seen if Rocket Lab can effectively contest SpaceX's current hegemony, it's evident that the space launch landscape is set for an intensified level of competition. That said, the race for space is not a solitary sprint but a marathon—one that requires as much technical innovation as it does patience.
Firefly Aerospace: A rising contender
Founded by Max Polyakov and Tom Markusic in 2017, private U.S. company Firefly Aerospace is also emerging as a key player in the new space race. The company is seeking to make a name for itself in providing launch, lunar, and in-space services, and it's hoping to attract both commercial and government clients.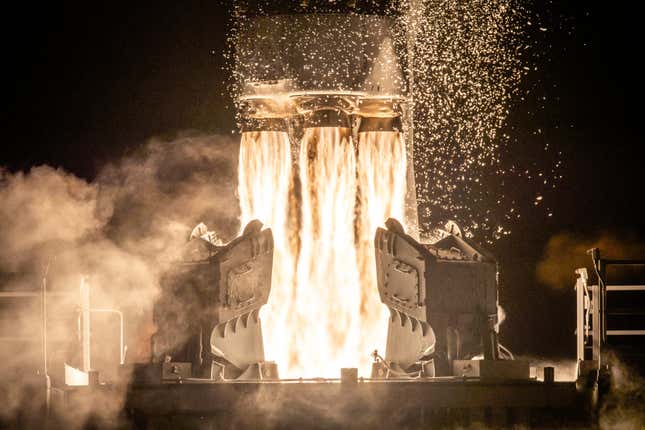 The company's operational light-lift launch vehicle, the Firefly Alpha, is a two-stage, fully expendable rocket. However, calling it "operational" might be a bit of a stretch as it has, thus far, struggled to achieve flawless execution, with its first two launches in September 2021 and October 2022 falling short of expectations due to various technical hurdles. With Alpha, the company aims to reach a launch pace of one per month by 2024, according to Ars Technica.
Currently, the company is also in the process of developing a medium launch vehicle, known as MLV, which is expected to be ready by 2025. Firefly claims that the MLV will enable direct payload deliveries to customers' preferred orbits, offering a comparable cost per kilogram to existing reusable rockets.
MLV will be powered by seven Firefly Miranda engines, which are also under development. Firefly says MLV will "evolve" into a reusable vehicle over time. Slated to launch from Virginia's Mid-Atlantic Regional Spaceport on Wallops Island, the MLV is designed for compatibility with other launch ranges, including Cape Canaveral Space Force Station (CCSFS) in Florida, and Vandenberg Space Force Base (VSFB) in California. Once operational, the MLV could prove to be a worthy competitor to Rocket Lab's Neutron and SpaceX's Falcon 9.
Related article:

NASA Taps Firefly for Lunar Far Side Delivery Mission
In addition to its MLV project, Firefly is also actively involved in lunar missions and rapid-response satellite launches. Its Blue Ghost lunar lander is slated to deliver 13 commercial and government payloads to the lunar surface in 2024, featuring 10 NASA-sponsored payloads as part of the Commercial Lunar Payload Services (CLPS) initiative. Simultaneously, the company is working on the Victus Nox project with the Pentagon, aiming to launch a satellite within 24 hours of its delivery. In August, Firefly announced its upcoming orbital utility vehicle, dubbed Elytra.
With a total of $302 million in funding raised over 9 rounds, the latest of which was a Series C round on Feb 16, 2023, Firefly Aerospace's ambitious endeavors are not just far-reaching, but also reasonably well-backed.
Blue Origin: Bezos's big, lumbering gamble
Blue Origin, founded by Amazon billionaire Jeff Bezos in 2000, stands as another potential rival to SpaceX. Despite being in the spaceflight business for over two decades, however, the company has yet to place a rocket into orbit, a shortcoming not lost on Musk, who has taken the opportunity to lambast his rocket rival. But whereas Musk is willing to "move fast and break things," Bezos is taking a decidedly more cautious approach.
That said, Blue Origin is using its New Shepard suborbital rocket for space tourism purposes, which launches paying customers on 10-minute flights to altitudes beyond the Kármán Line—the internationally recognized boundary of space. The first crewed flight of New Shepard, which included Bezos himself, took place on July 20, 2022.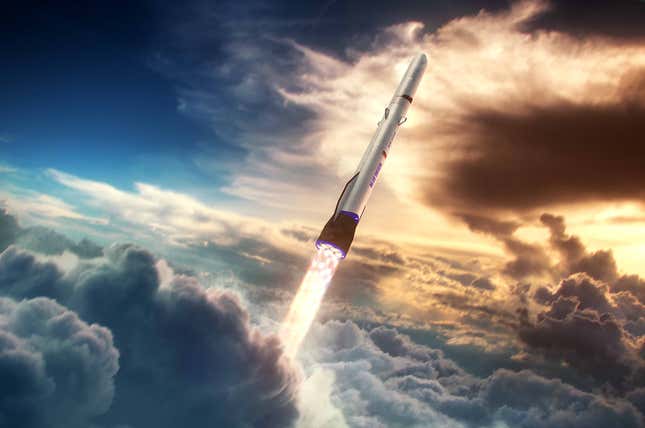 While Blue Origin has dipped its toes into space tourism, its long-term vision is far grander. Its development of New Glenn, a $2.5 billion heavy-lift rocket, would transform the company into a serious contender in the global spaceflight industry. Despite facing multiple delays since the project's inception in 2014, New Glenn is tentatively set to launch next year, but we'll believe it when we see it.
The 313-foot-tall (95-meter) rocket, powered by seven methane-burning BE-4 engines, features a reusable first stage capable of generating 3.85 million pounds of thrust at liftoff, according to Blue Origin. The rocket is designed to carry 45 metric tons to low Earth orbit and 13 metric tons to geostationary transfer orbit. Blue Origin anticipates around 25 flights from each booster before they're retired. NASA is already betting on the unflown New Glenn for a Mars mission next year, adding to the pressure on Blue Origin to get its rocket up and flying.
Additionally, Blue Origin is contributing to NASA's Artemis program with the development of a lunar lander named Blue Moon. A lucrative $3.4 billion contract tasks the Blue Origin-led team, known as the National Team, to design, develop, and test the crewed lander. The team, which includes Lockheed Martin, Boeing, Draper, Astrobotic, and Honeybee Robotics, is aiming for a fully reusable four-person lander for Artemis 5, scheduled for 2029.
Excitingly, Blue Moon will stay in lunar orbit once it gets there, periodically refueled by a space tug built by Lockheed Martin. As Blue Origin pushes the boundaries of space exploration, its contributions continue to shape the trajectory of the new space race.
Relativity Space: Pioneering with 3D Printing
Relativity Space, a rocket company founded in 2015 and headquartered in Long Beach, California, is likewise on track to reshape the commercial space launch industry. The company's tagline makes its ambitions clear, as the private firm "is on a mission to become the next great commercial launch company."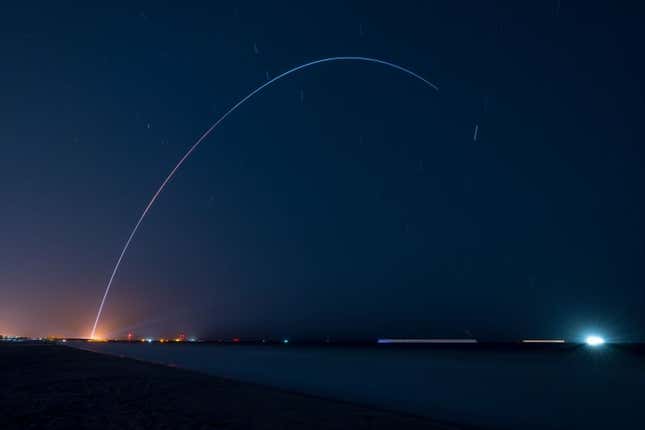 Core to its mission is the company's focus on proprietary cutting-edge 3D-printing technologies. Relativity Space is seeking to develop the world's first 3D-printed rocket, a move that could revolutionize the aerospace industry by significantly reducing production costs and accelerating manufacturing timelines. Its ultimate objective is to construct rockets that are at least 95% 3D printed. The company claims that its Stargate metal 3D printer can construct a rocket in just 60 days and also result in a process that requires fewer parts to a significant degree.
Its first foray into this pioneering technique was the Terran 1 rocket, a 110-foot tall vehicle built primarily of 3D-printed parts (85% to be exact) and fueled by a liquid methane-oxygen propellant known as methalox. The Terran 1 made its debut on the "Good Luck, Have Fun" mission launched in March 2023, and though it failed to reach orbit during its inaugural launch, it survived the Max-Q phase—when a rocket undergoes maximal aerodynamic stress—a promising outcome that points to the viability of 3D-printed rockets.
Having successfully demonstrated the potential of 3D printing, Relativity Space has retired Terran 1 and is now setting its sights on the development of Terran R. According to Tim Ellis, Relativity Space co-founder and CEO: "Our first chapter as a company was to prove to the world 3D printed rockets were viable. We just did that with Terran 1. Our second chapter is to build the next great launch company with Terran R."
The Terran-R, unlike its light-lift predecessor, is designed to be a medium-to-heavy lift orbital launch vehicle capable of carrying 33.5 metric tons to low Earth orbit. The rocket's first stage will be equipped with 13 3D-printed Aeon engines, with a single methane-fueled engine powering its second stage. In a bid to maximize efficiency, the first stage will be designed for reusability, using printed aluminum to facilitate up to 20 re-flights. Much like SpaceX's Falcon 9, the plan is to land the rockets on drone ships stationed in the Atlantic Ocean.
Relativity Space is set to start launching Terran-R in 2026 from Space Launch Complex 16, its launch site at Cape Canaveral, Florida. Once operational, Terran-R will begin servicing the company's customer backlog of $1.65 billion in launch service agreements.
Relativity Space, as of April 2023, has amassed a total of $1.6 billion in investor funding and is valued at around $4.1 billion, according to Contrary Research. The company's pre-launch agreements include contracts with Telesat, mu Space, OneWeb, and Lockheed Martin, among others. With these contracts in place and the pending operational status of Terran R, Relativity Space is poised to make a significant impact in the industry. Indeed, the company's journey to becoming the next great commercial launch company is well underway.
Astra: Swift ascent, faltering in flight
Astra, an Alameda, California-based commercial launch provider, has experienced a few highs and challenging lows since its inception. The company, founded in 2016 by aerospace engineer Adam London and former NASA CTO Chris Kemp, is the fastest company in history to launch a rocket to low Earth orbit, achieving this milestone only five years after its founding; on November 20, 2021, Astra launched its Rocket 3.3 vehicle from the Pacific Spaceport Complex in Alaska, carrying the STP-27AD2 demonstration payload for the U.S. Space Force.
Astra is not just a provider of launch services, but also a developer of space products. In addition to its small rockets, the company offers an electric propulsion system tailored to satellite constellations.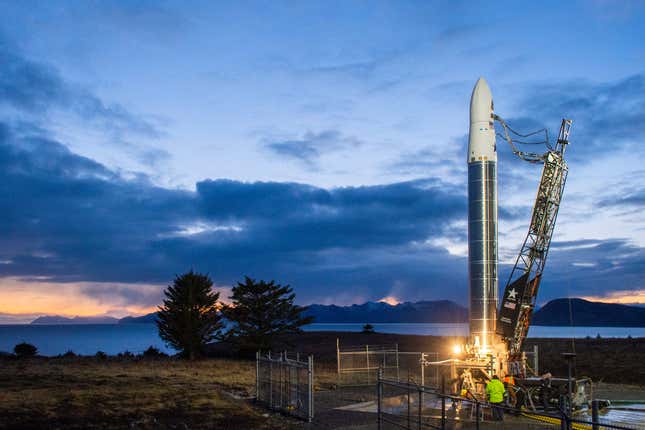 Astra achieved another first in July 2021, becoming the first space launch company to be publicly traded on Nasdaq. It did so via a SPAC deal, debuting with an impressive valuation of nearly $2 billion. However, a series of launch failures and developmental setbacks caused the company's stock to plummet faster than its rockets, resulting in a drastic decrease in its valuation to less than $200 million, according to the New Space Economy.
The company, which trades under the ticker ASTR, has been struggling with financial difficulties. With its stock value sinking under $1.00, Astra now faces the risk of being delisted from Nasdaq. The company has been trying to address its financial woes by seeking to raise up to $65 million through an "at the market" offering of common stock, according to CNBC. In early August, Astra laid off 25% of its staff.
Astra has attempted seven launches in its short lifespan, with only two culminating in success. The company's most recent endeavor in June 2022 resulted in failure. The Astra Rocket 3.3 failed to reach orbit and deliver a pair of shoe-box-sized satellites due to a fuel injector blockage that led to combustion chamber burn-through; during tests of the rocket's upper stage, streaks of molten metal could be seen pouring out from the nozzle, in an obvious sign of a severe cooing issue.
Following the failed TROPICS-1 mission in June, Astra made the decision to halt production of its Rocket 3 line and shift focus to its upcoming Rocket 4.0 system. However, the failure had further repercussions as NASA, instead of waiting for Astra to recover, chose Rocket Lab to launch its TROPICS cubesats.
As Astra navigates its financial and technical challenges, its status as a major player in the new space economy remains in limbo. Only time will tell if the company can truly stake a claim in the industry.
ABL Space: Focused and agile
Founded in 2017 by SpaceX and Morgan Stanley veterans Dan Piemont and Harry O'Hanley, who currently serve as CFO and CEO respectively, ABL Space Systems is a rising aerospace player based in El Segundo, California. Despite recent setbacks, the company is hoping to establish itself within the industry through the rapid deployments of its two-stage RS1 launch system.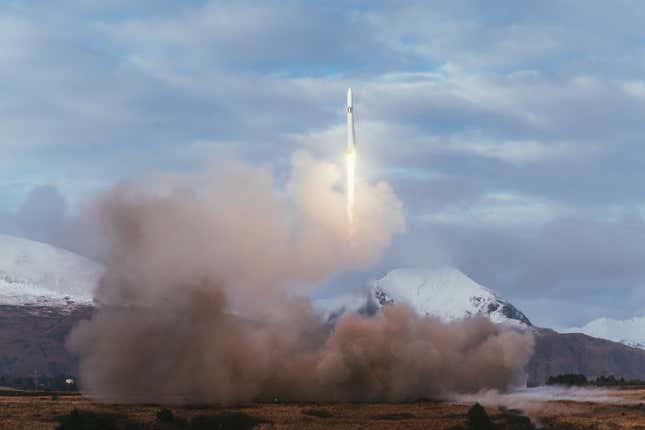 This January, ABL faced a frustrating setback when its inaugural rocket launch ended in failure. Shortly after lift-off, all nine of the RS1 rocket's engines failed, causing the rocket to crash into its facility at the Pacific Spaceport Complex in Alaska. Alongside the rocket, two smallsats that were loaded for the inaugural flight were also destroyed. The crash resulted in a spill of 5,200 gallons of fuel onto Kodiak Island, necessitating a clean-up operation.
ABL is now striving to get back on track. The company has a clear vision to carve a niche for itself in the competitive aerospace industry with the unique selling point of its easily deployable RS1 launch system. In the words of the company itself, "minimal infrastructure and streamlined operations allow us to execute a launch in hours, not months."
An integral part of this rapid launch strategy is the company's portable ground system, GS0, which it packs into standard shipping containers for easy deployment to new launch locations. As the company states, "Deploying GS0 to a new location enables access to challenging orbits, new sovereign capabilities, and a global distribution of launch capability." ABL has identified potential launch sites in California, Alaska, Virginia, Georgia, Florida, and even the United Kingdom.
ABL Space Systems' potential has not gone unnoticed. In 2020, the U.S. Air Force awarded it two contracts worth $44.5 million. The 88-foot-tall (26.8-meter-tall) RS1 rocket, designed to launch 1.35 metric tons to low Earth orbit, offers an affordable solution at a very reasonable price of $12 million per launch, according to CNBC.
Despite a tough start, the company is laying the groundwork for what could be a lucrative niche, working to quickly and flexibly launch small satellites to low Earth orbit.
SpinLaunch: Who needs rockets?
SpinLaunch, founded in 2014, is pioneering a groundbreaking method of launching small satellites into orbit using centrifugal force, an approach that could drastically reduce launch costs and environmental harm (the company was a winner in the 2023 Gizmodo Science Fair). The system remains in a limited testing stage, but should SpinLaunch succeed in its goal, the startup could make a major dent in the small satellite launch market.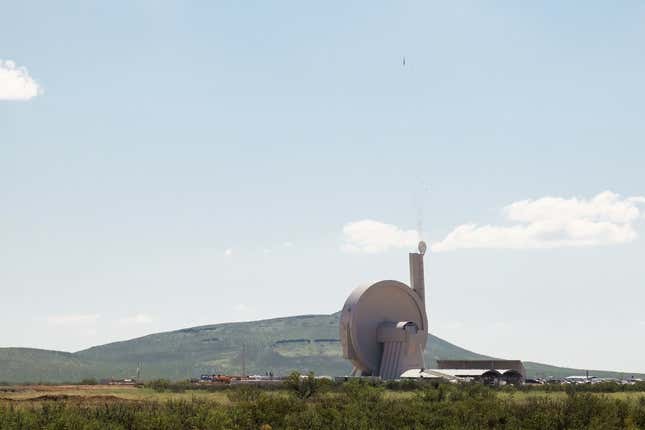 SpinLaunch is currently working with a suborbital 108-foot accelerator at Spaceport America in New Mexico. Called A-33, it uses kinetic energy as a first-stage engine, spinning a launch vehicle to supersonic speeds in a vacuum-sealed chamber before propelling it into the sky. The launch vehicle's rocket engine eventually kicks in, allowing it to complete the journey to low Earth orbit.
SpinLaunch has used its one-third scale version to successfully conduct 10 tests since October 2021, flinging 10-foot-long projectiles to altitudes of around 25,000 feet. A full-scale version should be able to launch 440-pound (200-kilogram) satellites to low Earth orbit, with ambitions to achieve a 10-fold reduction in launch costs and a 70% reduction in fuel use.
The SpinLaunch concept is truly impressive from a technological standpoint. It features a large-diameter vacuum chamber built at low cost, and the ability to achieve hypersonic velocities and release a launch vehicle off a rotating tether. The company's vision includes an orbital launch facility with an arm spinning at 5,000 miles per hour (8,000 kilometers per hour), targeting altitudes between 31 and 44 miles (50 and 70 kilometers), and a finalized system that could perform up to five launches per day.
The team, led by CEO Jonathan Yaney and consisting of around 200 employees, is also focused on creating SpinLaunch-compatible spacecraft components to coincide with its launch capability. The SpinLaunch model represents a wild new way to gain access to space, and only time will tell if it'll actually work as intended. And also lead to profits. The company will never supplant SpaceX or some of the other competitors listed here, but its mass accelerator could steal business from rideshare missions, which are becoming increasingly popular.
Stoke Space: Poised as a future contender
Stoke Space, founded in 2019 by aerospace engineers Andy Lapsa and Tom Feldman, is seeking to redefine the way we explore space with its focus on developing fully reusable space launch vehicles. The company's headquarters is situated in a 21,000-square-foot engineering and manufacturing facility outside of Seattle, Washington, and it also operates a rocket test facility in Moses Lake, also in Washington.
Andy Lapsa, Stoke Space's CEO, brings expertise from his prior work at Blue Origin, where he contributed to the BE-4 engine's development. Tom Feldman, the company's CTO, also comes with experience from Blue Origin and SpaceX. Stoke's mission emphasizes low-cost, on-demand access to any orbital location. Sustainability and environmental protection are integral to the company's operations.
Stoke is setting itself apart through the development of a fully reusable second stage—a challenging feat that has yet to be achieved in the industry. The upper stage is being designed to deploy its payload, descend back towards Earth, and survive atmospheric reentry. An innovative heat shield is under development to make this possible. Stoke's reusable rocket design aims for 100% reusability and a high flight cadence. This capability promises satellite customers on-demand access to diverse orbits, including low Earth orbit, geostationary transfer orbit, and trans-lunar injection.
By the end of 2020, Stoke Space closed a $9 million seed funding round, enabling growth in 2021. The following year saw a substantial boost with a $65 million Series A funding round, led by Breakthrough Energy Ventures, Bill Gates's multibillion-dollar clean-tech initiative.
In September 2022, the company initiated test-firing its upper-stage engines at the Moses Lake facility. Further, Stoke was granted the use of Launch Complex 14 at Cape Canaveral Space Force Station in Florida by Space Launch Delta 45 in March 2023. This historic pad previously launched John Glenn into space in 1962.
Stoke is years away from challenging any of the companies listed here, but ignoring it would be a mistake. The company's focus on reusable technology positions it as a potential contender, while its focus on doing so in an environmentally friendly way is certainly commendable.
For more spaceflight in your life, follow us on Twitter and bookmark Gizmodo's dedicated Spaceflight page.